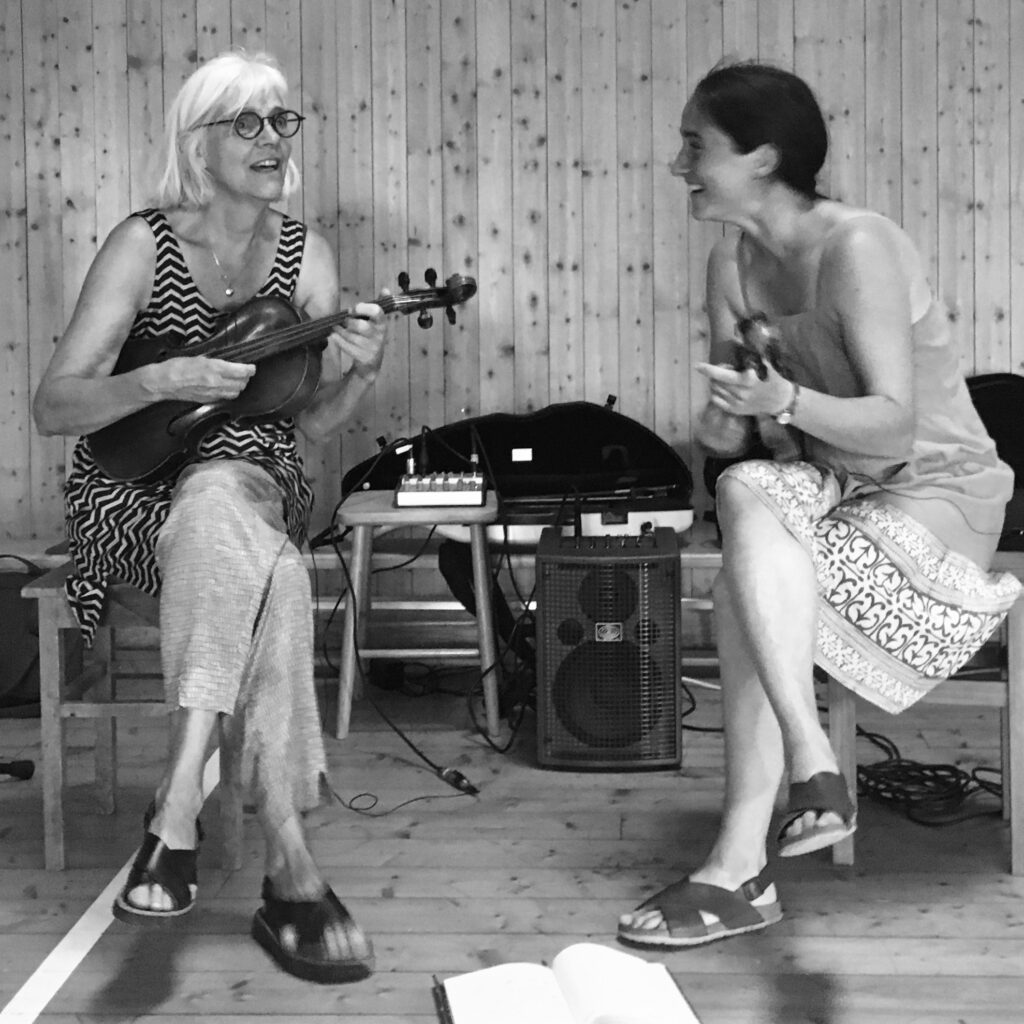 EMMA & ELLIKA
WILD AND BEAUTIFUL FIDDLE MUSIC
Emma Reid, fiddle and viola, Ellika Frisell, fiddle and viola.
Two generations of fiddlers with the music from the Swedish hamlet of Bingsjö as their specialty; a music with bite – wild, beautiful and distinguished. And the polskas from Orsa – talkative tunes with a secretive swing.
Emma Reid, star in the young generation of folk musicians, tours regularly in Sweden and Britain with Ronström Reid, Grovt och grant and the string quartet Methera.
Ellika Frisell, highly regarded fiddler and a central figure in Swedish folk music, has played in groups such as Filarfolket, Den Fule, Ellika & Solo and Rosenbergs Sjua. She tours with the widely acclaimed duo Ellika Frisell & Rafael Sida.
Emma and Ellika are musicians with curiosity and breadth, active in a broad range of projects and groups on the folk and world music scenes. In this duo they draw upon their favourite repertoire, playing for concerts and for dancing, in an intense interplay for both ears and eyes.